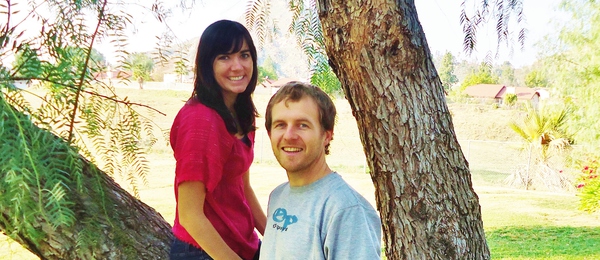 Mike and Kristen are Getting Married!
click for directions and details
---
Our Story
Mike was lonely. He wrote a computer program that traveled the internet to find his ideal woman. It found Kristen. And they went miniature golfing.
Mike seemed too good to be true, so Kristen wanted to assess Mike's psychological functioning. She administered the Rorschach ink blot test, and he passed! (He probably cheated.)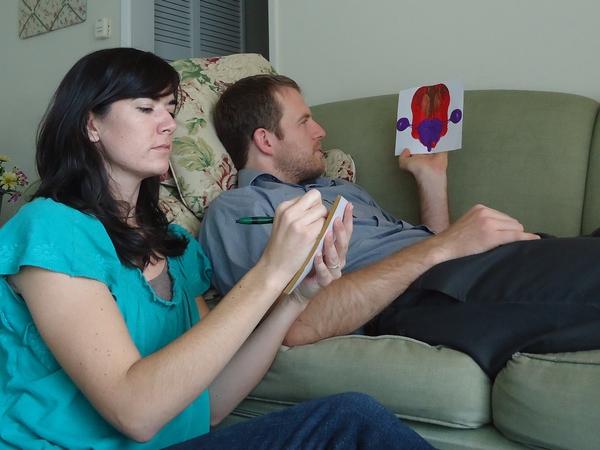 For their third date, Mike forced Kristen to climb Mount Baldy. Instead of taking the trail, Mike wanted to hike straight up the side of the mountain. Kristen thought she was going to die. But they made it. That's when Mike knew Kristen would be his adventure girl.
Kristen baked an awesome cake to commemerate! All Mike's friends were jealous. But he was hungry and ate it all. He didn't share with anyone. Except Kristen. She got one slice.
Lego Mike and Kristen braveley scaled the cake mountain. Sadly, Mike didn't know he was supposed to keep them, and so he sent them on a quest to the city dump. They haven't been heard from since, and are presumed dead.
Somehow, the relationship survived this tragedy. Kristen was smitten. She wanted to show off her catch to her family, so she took Mike to the new year's party.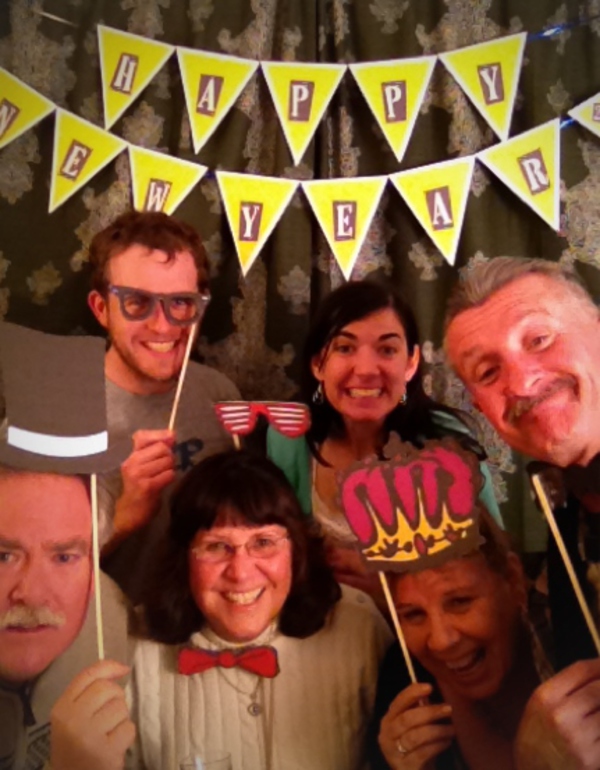 Mike wanted his family to meet Kristen. So he took her sailing.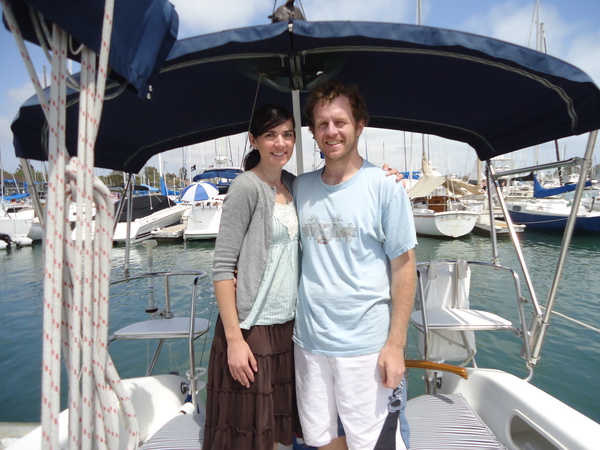 But the boat was attacked by a killer whale. It capsized, and Mike could only save one person. He chose Kristen. She still has whale nightmares to this day.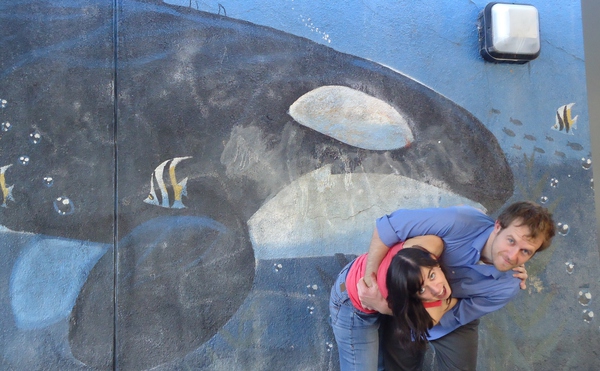 In order to console Mike, Kristen took him to her favorite place---the brand new Pauley Pavilion---to watch a UCLA basketball game.
It was a close game against Missouri. Double overtime. Kristen was terrified. Would the Bruins pull through?
She turned into a monster.
Luckily, UCLA sank a last second shot to win the game. Now Mike is a bruin too.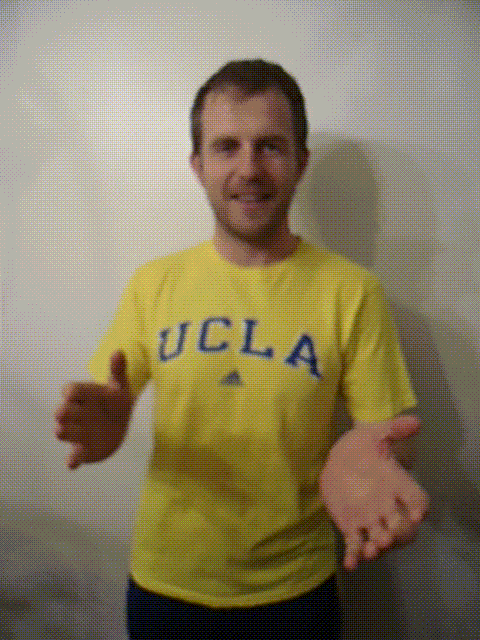 In exchange, Mike made Kristen do a different kind of brewin'.
They drank a little too much. Even Rascal couldn't handle it.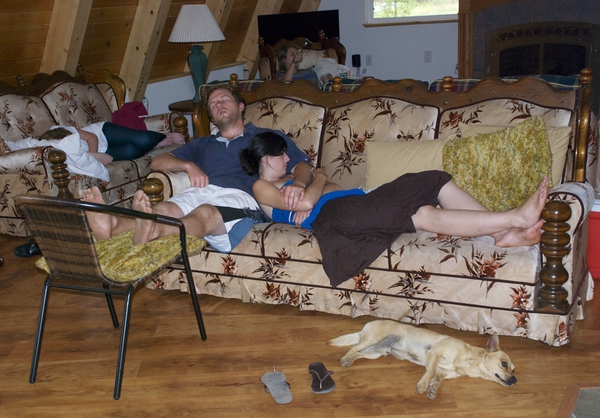 When they woke up, they needed some fresh air. Kristen forced Mike into a car. They drove to Seattle. The drive took 57 hours. Kristen loved it. Mike went crazy.
Luckily, Kristen knew how to calm him down: frisbee golf.
Mike was happy.
Or so she thought. As soon as her back was turned, Mike hurled the car from a cliff. They had to walk back.
Mike never prepares for these sorts of disasters. He had nothing for his feet but sandals, and nothing for his back but a hole ridden t-shirt. He complained the whole way.
They hiked on for days. And days. And days. If they didn't find food soon, they would starve!
So Kristen said, "We're goin fishin?"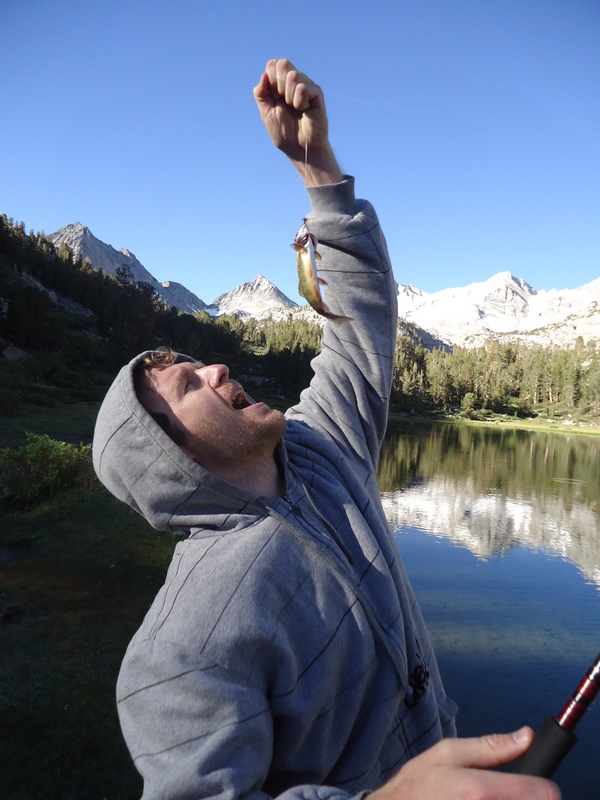 "Stop!" shouted a giant lumberjack. "You're eating my fish! Now I'm going to eat you!"
Thinking on his feet, Mike challenged the lumberjack to a modeling contest.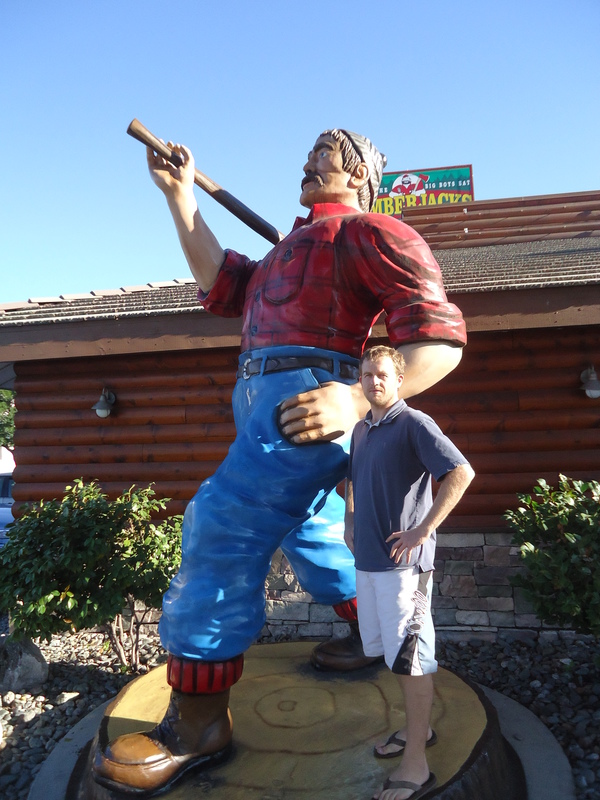 Mike destroyed the lumberjack with his dashing good looks. Kristen swooned.
In his rage, the lumberjack grabbed Kristen and Mike. He threw them into the air. They went up. And up. And up. Going faster and faster and faster.
Eventually they fell back to earth, crashing in a tree.
"Wait here," said Mike to Kristen. "I'll be back in a minute."
He ran to his house, grabbed his forge and made a ring.
Three months later, Mike came running back with the ring. Kristen was still waiting patiently high up in the branches.
Mike looked up into her eyes, raised his hand with the ring in it and said, "I have an early Christmas present for you! Will you marry me?"
---
Wedding Details
When:
Saturday June 14, 2014 at 5 PM
Where:
Rancho Buena Vista Adobe
640 Alta Vista Drive
Vista, CA 92084
The venue has a lot of uneven surfaces and a grass courtyard. We recommend that ladies not wear heels. Also, President Obama is in Irvine on the 14th, so you can expect a lot of extra traffic on the 5 freeway.
Park at the civic center (see map below). The Adobe is on the other side of Alta Vista Dr. Follow the signs.


View Larger Map